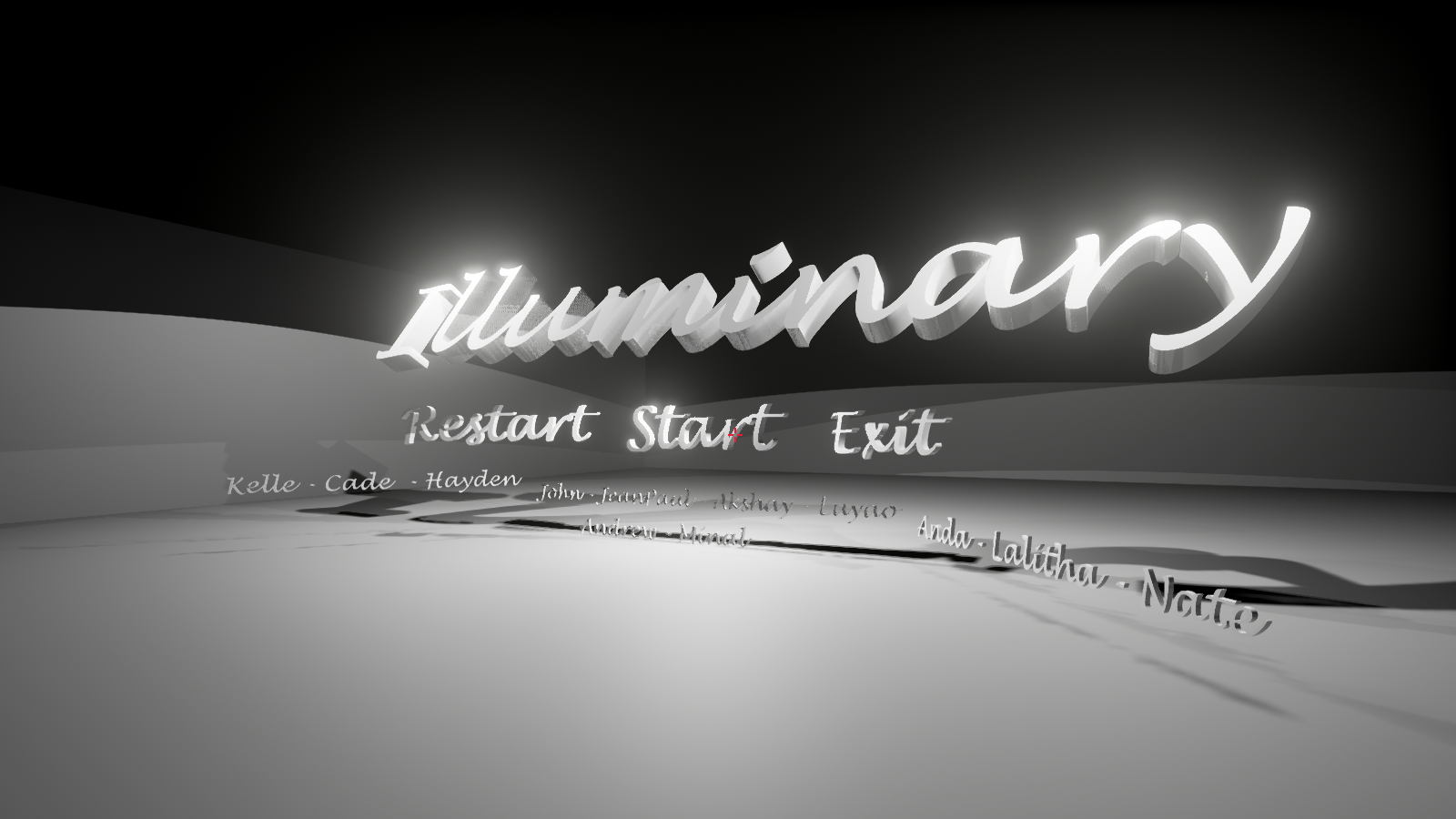 Illuminary
A downloadable game for Windows
A two-player exploration mystery game made in Unreal for the Global Game Jam 2017. In which players' only goal is to find each other amidst a vast underwater pantheon.

Can you find your soul mate before you guys stop shining?
LOCAL MULTIPLAYER ONLY!

Directions to play:
1) Open command line by pressing the key "`" (further top-left key on keyboard)
2) Use command to create game: "open Nate?listen"
3) Use command to join: "open "ip-adress (number of computer)"" WASD to walk Left mouse button to shoot light effect to help you see in the dark and that creates sound to find each other
________________________________________________

Global Game Jam page: http://globalgamejam.org/2017/games/illuminary
Credits:
Luyao Tian, John Haraldstad, Akshay Yewale, Jean-Paul Peschard, Anda Deng, Lalitha Gunda, Nathaniel Kemp, Hayden Smith, Andrew Liu, Minal Luxman Kalkute, Cade Johnson, and Kelle Lima;